Mama Dose: "Small Doses, Big Results"
"Trust starts with transparency!
OUR REVIEWS
reflect the real experiences of our valued customers
"By supporting Mamadose, you're not just making a purchase; you're making a difference. 6% of every sale directly benefits the Shaneawana Tribe of Brazil, ensuring their rich cultural legacy thrives in our modern world. Additionally, you're fueling the heart of OM Jungle Medicine in Costa Rica, paving pathways for individuals to find healing. Together, we can champion indigenous wisdom and bring transformative medicine to those in need. Your choice has power—use it to change lives."
Your Micro and Mindful dosing information page
Explore the remarkable healing powers and multitude of benefits offered by plant medicines through our informative website, where you can also find an integration coach or explore other healing modalities. Additionally, you can book a retreat of your preference from our new geo directory. Explore more with link below.
Free Comprehensive Microdose Handbook and Workbook
We firmly believe that knowledge about microdosing should be accessible to all. That's why we offer comprehensive resources and guidance completely free of charge, ensuring that cost never limits your access to the transformative potential of microdosing. With small doses, big results await on your microdosing journey.
In our course, we provide you with a comprehensive package to support your microdosing journey with psilocybin. Included Handbook Our microdosing handbook is a valuable resource that serves as your guide throughout the course. It covers essential information, tips, and practical advice to navigate your personal journey with psilocybin.
Workbook
Our comprehensive workbook complements the handbook by providing structured exercises and prompts to help you along the way. It is designed to enhance self-reflection, track your progress, and deepen your understanding of the microdosing process.
Playlist
We believe that music can enhance the microdosing experience, and our Mushroom Music playlist is curated to create an immersive and therapeutic ambiance.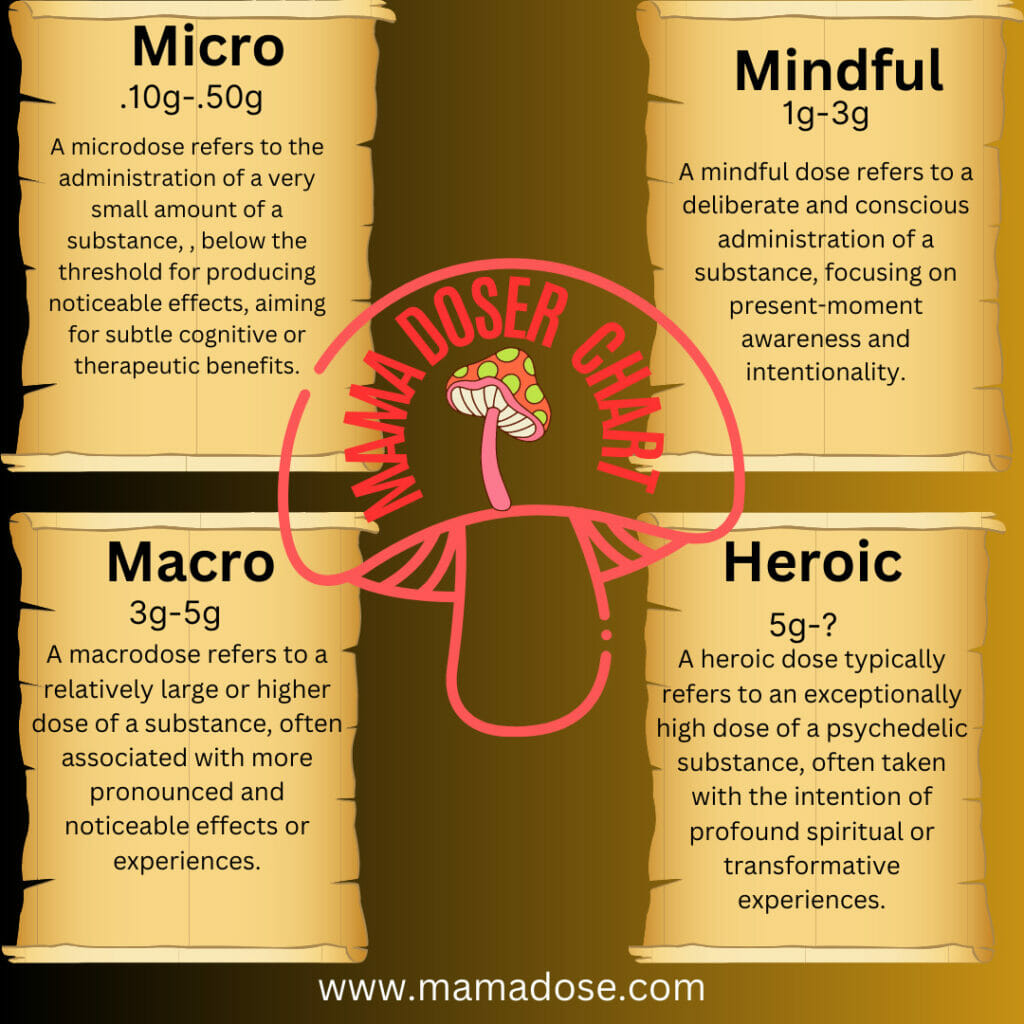 Looking to embark on a transformative journey of self-discovery? Mark and Michele are here to guide you through a profound experience that will take you to the depths of your consciousness. As trained facilitators, they bring a wealth of knowledge and expertise to each session, creating a nurturing space for your exploration. Throughout the session, Mark and Michele will provide unwavering support, ensuring your physical and emotional well-being. They will help you set intentions, prepare for the experience, and guide you through the intricacies of your journey. Their compassionate guidance will help you navigate the depths of your consciousness, allowing for a truly transformative experience.
Psilocybin is a psychoactive compound found in certain
species of mushrooms, and when ingested, it can produce a
range of effects on the physical brain and the psychological
mind. After ingestion, psilocybin is converted into psilocin,
which acts on the serotonin receptors in the brain, specifically
the 5-HT2A subtype of serotonin receptors . 
Coffee enthusiasts and those curious about unique experiences alike are drawn to the world of magic mushroom coffee. Combining the rich, bold taste of coffee